Buy 2 for €38,70 each and save 10%
Buy 3 for €36,55 each and save 15%
Buy 5 for €34,40 each and save 20%
Buy 10 for €30,10 each and save 30%
Gratis retouren

Klanten geven Heat Shieldings een 9,3

Levering 6 dagen per week

Gratis verzenden binnen NLD boven de €50,-

Delivery time 1-2 days
Information
Grey Exhaust Wrap this is an excellent wrap used and rated by racing teams the world over. We've added a propriety graphite impregnation to this exhaust wrap to improve abrasion resistance and flexibility at high temperatures.

• Special High temperature graphite impregnation added to improve abrasion
   resistance and create black coloured wrap.
• Manufactured from uniform textured filaments of high bulk 'E' type glass fibre
   yarns resistant to 800°C.
• Inorganic, sterile and incombustible.
• Resistant to oils, solvents and most chemicals.
• Excellent exhaust / manifold and down pipe insulation wrap.
• To increase the life span of the wrap we recommend applying our black high
   temperature silicone spray to the outer surface of the wrap.
Specifications
| | |
| --- | --- |
| Material: | Fiberglass |
| Length: | 15m |
| Width: | 5cm |
| Thickness: | 1.4mm |
| Max. Temp: | 800C° |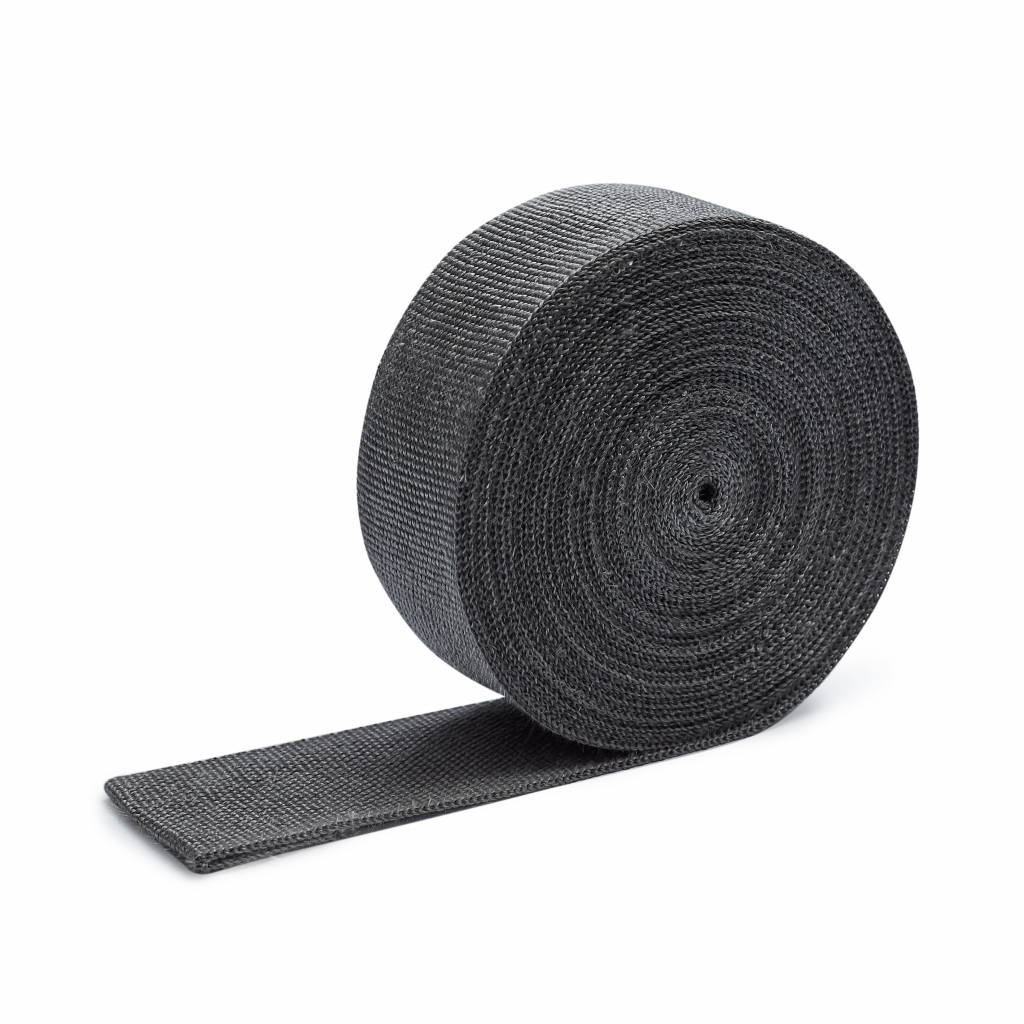 Goede wrap en goed geprijsd
Zeer goed afgewerkt, en snel geleverd
Echt mooie band, veel strakker en nettere afwerking dan de "standaard" band die je overal tegenkomt. Dit is echt perfecte prijs / kwaliteit!
Stevige kwaliteit door het fijne weefpatroon. Zeer netjes afgewerkt en erg makkelijk te verwerken. Eindresultaat helemaal goed!
Snel geleverd en mooi fijn en stevige wrap